OUR GLOBAL CAMPAIGN IS BACK AND
WE ARE COUNTING ON YOU!
We invite you to raise your hand for education in Uruguay.
At Fundación ReachingU, we are driven by our commitment to life- changing education.
A commitment that we renew and increase this year, because the populations we support were again hit hard by the Covid-19 pandemic.
During the suspension of in-person classes, only 40% of the Uruguayan students managed to attend online courses and participate continuously.*
*Source: The National Administration of Public Education of Uruguay, July 2021.
EDUCATION IN URUGUAY NEEDS US!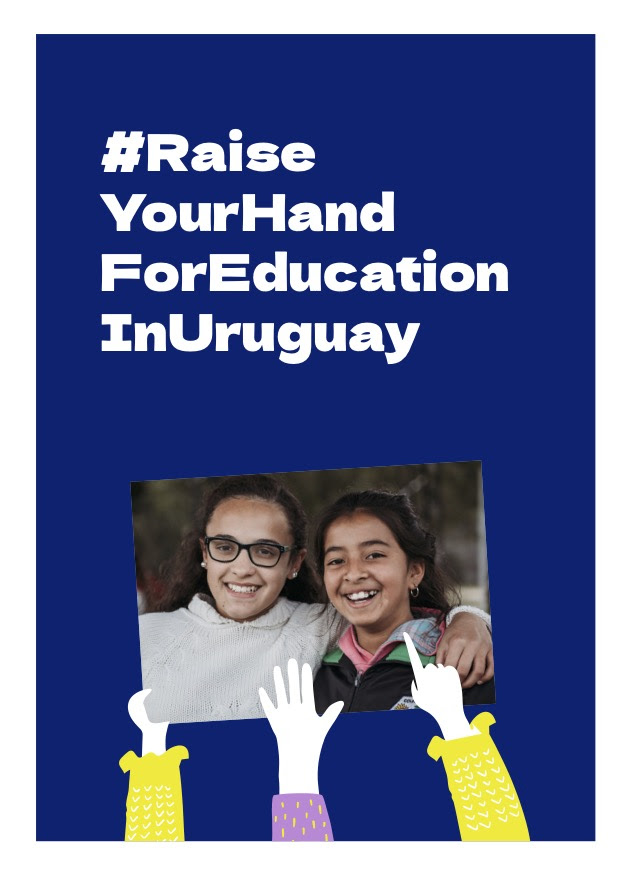 To face this huge crisis, we fund programs that provide effective solutions:
Training for teachers, educators and principals
Personalized tutoring programs
Early childhood development
Social-emotional learning (SEL)
We are celebrating 20 years building bridges and creating educational opportunities for those who need them the most in Uruguay. And we are celebrating this anniversary by committing ourselves more than ever to our goal.
From October 21 to 28, 2021 we raise our hands for education again, launching a new global campaign, through which people from all around the world can support our programs by making a donation or bidding in our traditional silent auction.
Like every year, companies and individuals contribute to fund ReachingU's educational programs by donating artwork, products and services for our auction.
Donated lot items will be promoted through ReachingU's social networks and a digital catalog that will be sent to more than 5,000 people in Uruguay, the United States, and other countries.
We count on you!
¡THANK YOU!
CÓMO FUNCIONA EL REMATE SILENCIOSO
El remate silencioso se desarrolla sin rematador.
Las ofertas se realizan en una web desarrollada especialmente para esta subasta.
Todos los lotes son promocionados en nuestro sitio web y redes.
Los interesados pueden realizar una oferta desde cualquier dispositivo con conexión hasta el cierre de la subasta (jueves 28 de octubre a las 21:00 -hora Uruguay-).
Se notificará con mensaje de texto las ofertas que son superadas por otro participante del remate.